Where: Los Angeles
What: Dim Sum PlaceList
Who:
Co-owner of
Sticky Rice
in
GCM
, Allen Wong recently opened
Fat Dragon
, a modern Chinese kitchen in the same Silver Lake strip mall that houses
Trois Familia
. Fat Dragon brews familiar and rare teas with boba and more refreshing toppings, like cucumber and goji berries and rosebuds. But the the real breath of fresh air is the surprisingly light and clean Chinese-American food. Even the Mary's Orange Chicken tastes like ... chicken—it's crisp and tangy as you'd expect, but the organic and consciously prepared ingredients shine through. The Monterrey Park native is dedicated to omiting MSGs and using the most local ingredients he can find.
Dragon Fried Rice, Five Spiced Quail, Steak with Broccolini, and Honey Walnut Shrimp courtesy of Fat Dragon
When he's not working, Allen loves to gather with friends and family for dim sum, which he considers a ritual.
"I think there's something about the buzz of a packed dim sum house, with carts moving in and out of aisles and tons of loud conversations going on at every table. It's a Chinese custom to take old friends, new friends or family to dim sum for lunch. It's very informal, fun and participative.
People always say dim sum in LA is not as good as Hong Kong, or Vancouver, or San Francisco. And it's true, but I'd rather be eating dim sum here in LA with a group of old or new friends, then by myself at the Michellin-starred dim sum house

Tim Ho Wan

in Hong Kong," says Allen. His go-to orders are chicken feet, cha siew rice rolls, egg tarts and pinapple buns. Here's where to find them:
Sea Harbour Seafood Restaurant
Rosemeade, $$
Allen Wong:
The shrimp dumplings "har gow" are the best here. My kids love the egg yolk buns. The yolk has the perfect consistency!
Lunasia Dim Sum House
Pasadena, $$
AW: They have the best snow buns and "crispy footballs" in town, I always get their crispy pork belly too.
Shanghai No 1 Seafood Village
San Gabriel, $$
AW: Being half Shanghainese, it's always hard to find good spots in town, and the good ones are special to me. Get the pan fried dumplings here-—the Sheng Jian Bao. Don't expect the best service though.
Elite Restaurant
Monterey Park, $$
AW: Elite is an old favorite of mine. But, it's not as good as it used to be because there have been a few changes in ownership. It's a couple blocks from my house so it is my go-to. I love the Shu Mai and Roasted Pork with that crispy skin is like crack!
Jim's Bakery
Monterey Park, $
AW: This is not a dim sum place but they sell custard egg tarts, and they are the best in LA. We won't get into the comparisons between the ones you get in Hong Kong. BUT get the Portugese egg tarts, which are kept warm, and slightly burnt on top. I order them like donuts here by the half dozen / dozen and hand them out.
China Red
Arcadia, $$
AW: ​The Cherng Fun with fried shrimp inside is the hit here. (Even with a shrimp allergy I can eat 7 shrimp before getting a bit itchy and these are worth it). In fact, all of their Cherng Fun is great. I also love the egg tarts here, Portugese style with great creamy consistency.
Golden Pouch
Koreatown, $$
AW: ​One of the few places outside of the SGV with decent offerings. Their Cha Siew Bao was good enough to satisfy cravings for anyone from the westside to drive out to the SGV.
NBC Seafood Restaurant
Monterey Park, $$
AW:
​It's not the best dim sum, but it's a classic spot. It's very nostalgic for me because I've been eating here since I was a kid. My dad used to bring this to our house every Saturday as a way for us to connect. (AND I got married here!)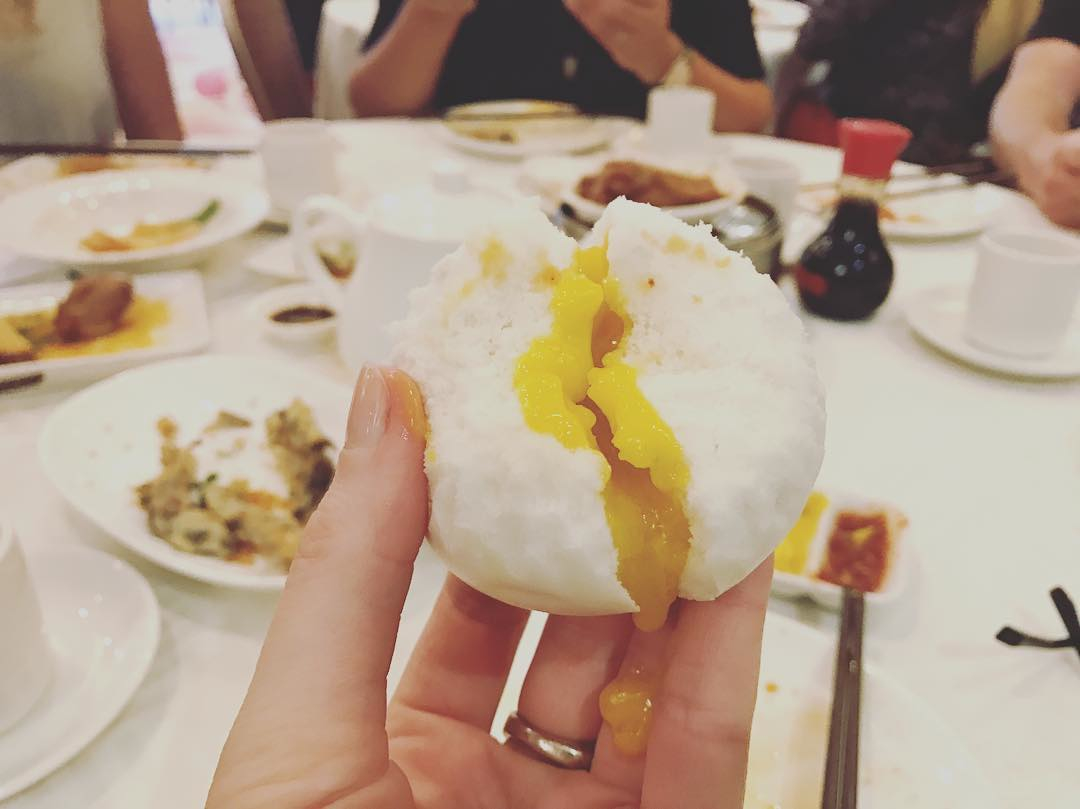 Sea Harbour Seafood Restaurant courtesy of @anka1027
Lunasia Dim Sum House courtesy of @gaabbieeee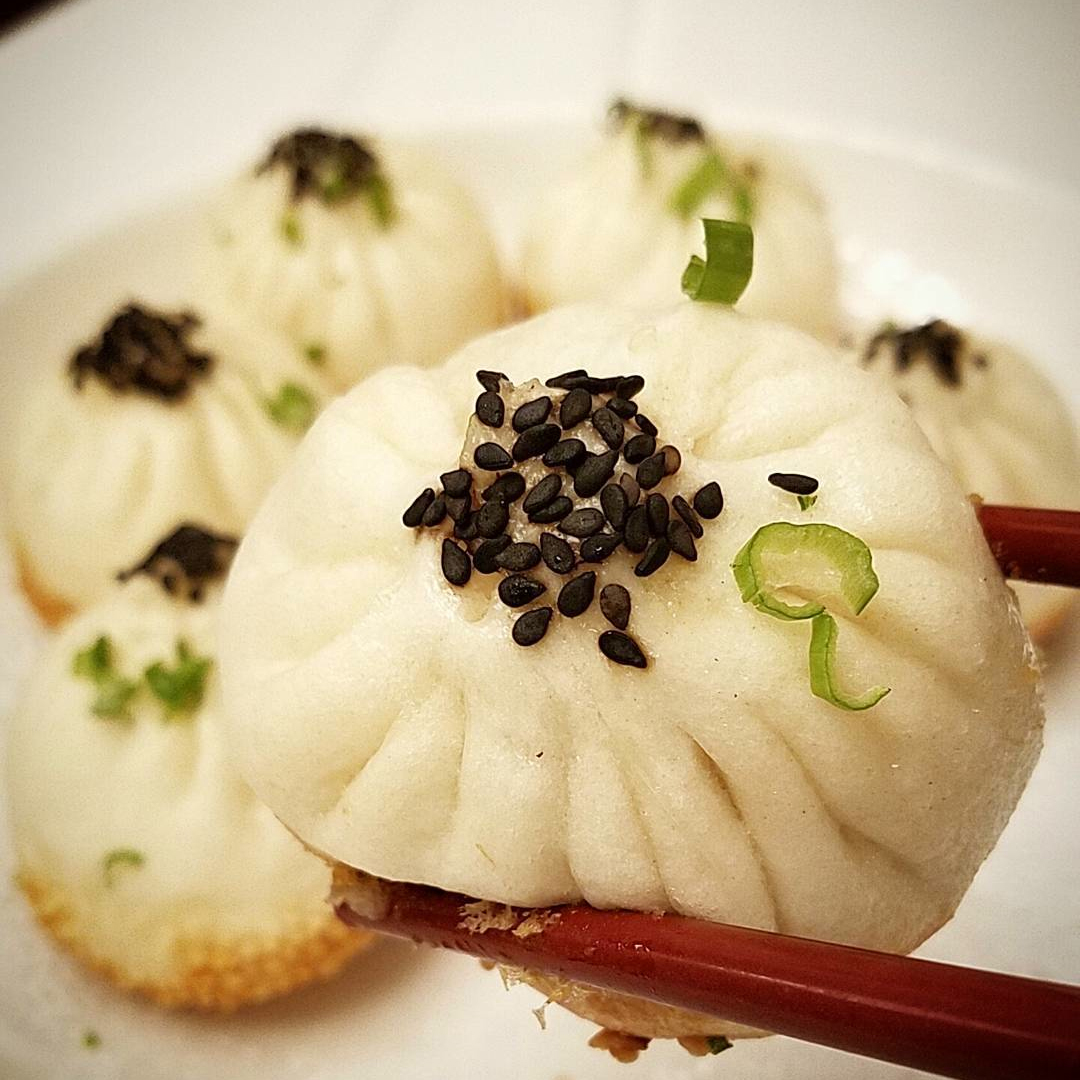 Shanghai No 1 Seafood Village courtesy of @jesswords
Elite Restaurant courtesy of @jeffoodventures
Jim's Bakery courtesy of @liliv6nili
China Red courtesy of @immalittlebunny
Header image courtesy of Lunasia Dim Sum House