26-year-old restaurateur Jeremy Fall grew up in a European household in LA that reverberated with the sounds of The Rolling Stones, Stevie Nicks, Pink Floyd and Led Zeppelin. His father (a North African raised in France) was a product of the Studio 54 era in New York, so "story time" for young Jeremy often constituted anecdotes of Andy Warhol, Jasper Johns and YSL living glamorous disco lifestyles during the 70s and 80s. Jeremy's infatuation with classic rock, pop art and genuine nostalgia for classic Americana fuels his restaurant concepts.
Nighthawk, his breakfast bar in Venice, was born out of Jeremy's infatuation with rock stars like Axl Rose and members of Motley Crue having breakfast for dinner after their shows on the Sunset Strip in the late 80s and early 90s. Here he plates scrambled duck eggs and pours tall glasses of spiked cereal—not your average diner grub. And all of it is intended for dinner (or lunch). If you head over to Tinfoil, a sandwich deli hidden within a Highland Park liquor store, he channels New York City bodega culture, and the idea that you can get a specialty sandwich and a cold beer from any old corner store. Except Jeremy takes it a step further by curing his own meats and making all of the spreads in house. Each of his concepts tap into nostalgic Americana, but he tailors the classics for present day.
Jeremy Fall at Tinfoil Liquor & Grocery. Image courtesy of @theglutster
"I'm not looking to take the classic patty melt and put truffle cheese on top. I'm actually trying to refine and redefine what the patty melt might mean in today's market. I don't want to knock off what they did in the 80s. I want to take that ethos and that emotion and translate it into what it means today for millennials and, eventually, Gen Z."
Jeremy Fall is not a linear conceptualizer. The multitudes of moving parts for his projects don't come together in a neat narrative, but rather in a bombardment from all sides of pop-culture —new old, high and low brow.
Not only did we get a list of some classic LA establishments that inspire and comfort him, but we got the lowdown on the nostalgic inspirations for each of his current concepts.
Nighthawk: Breakfast Bar
Venice
Jeremy Fall:
In the late 80s and early 90s, rock stars would perform and hang out on the Sunset Strip in Los Angeles. There was a kind of movement where they would have breakfast for dinner after the show at two in the morning at Ben Frank's, which is now

Mel's Drive-In

... or Norms, or

Swingers

or whatever. It was the concept of this cool late-night-breakfast-dinner. I always loved the rockstars eating breakfast thing. I took that idea and built a brand around it. But today, hip-hop has become the new rock n roll. Rappers act like rock stars used to, with the same sort of outrageous opulence. I wanted to borrow from that as well, so much of the music we play at Nighthawk is old school hip-hop. In terms of food, we could have just served bacon and eggs, but i wanted to serve more proprietary dishes that people couldn't get anywhere else. We surprise people with foie gras. We don't cut any corners. We make almost everything from scratch.
Tinfoil Liquor & Grocery
Highland Park
JF: With Tinfoil, I was always inspired by the East Coast bodega. There's no bodega culture in SoCal like they've got over there. But I'm not trying to knock off concepts and be a mirror image of what those are, I'm trying to create something new. For Tinfoil, we restored the actual liquor store with original architecture, bricks and neon lighting. We elevated the selection and built a little sandwich shop in the storage room. Just like in a bodega, you can get a beer and a sandwich. But we cure our own meats, make our own dressings and make fresh baked bread. And then, as with all of my concepts, there's an experiential element. So we created a divide between the store and the sandwich shop where people buzz in with a password.
Jones
West Hollywood
JF: I live down the street, so I'm at Jones all the time. I love that place. I love that they're open late. I love the vibe. Those guys have killed and mastered that timeless design. Monday through sunday it's always awesome, no matter what. I'm there all the time. It feels like home to me. It's been around forever. Sometimes I'll go there at one in the morning and get a pizza, which is kinda ratchet ... but there's also a chic element because it's so fucking good. Way better than Dominos, but you can still dip it in ranch, if you'd like. And to drink, my go-to is a single malt scotch on the rocks.
Taylor's Steak House
Koreatown
JF:
Classic steakhouse in Koreatown. If I want a steakhouse, I go there. I don't go to

BOA

or

Cut

, or whatever those trendy steakhouses are these days. I love Taylors—old school with red booths. They have this off-menu 22 oz ribeye that they do. I also get that and these jumbo scallops wrapped in bacon. I can eat a lot—I'm 6'7. I can eat massive quantities.
HMS Bounty
Koreatown
JF: HMS Bounty, whic is in Koreatown as well, has a great bar. Super historical, love this place. I'll get straight bourbon on the rocks. I'm all about straight spirits.
Dan Tana's
West Hollywood
JF:
Dan Tana's is also by my house. What I love about this place is the stories that the staff tell. They've been there forever. They have this "fuck you, you're family" kind of attitude that I love in those old school places. They're kind of rough around the edges but they make you feel at home. I love that and I think they do that really well. I'll also get a steak there.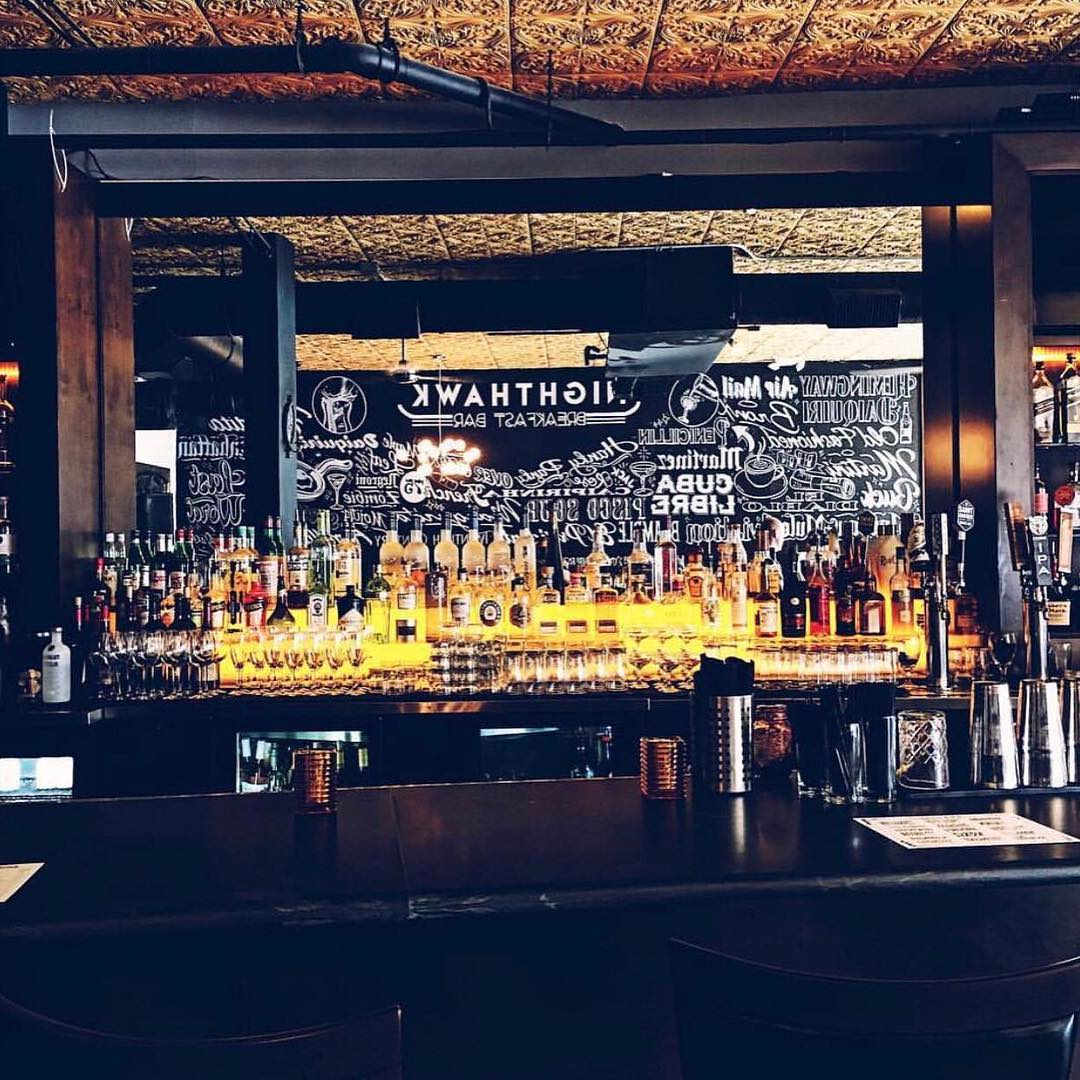 Nighthawk Breakfast Bar courtesy of @nighthawkbb
Images courtesy of @nighthawkbb
Images courtesy of @tinfoil_Ig
Jones courtesy of @jennymagee79
Jones courtesy of Lindsay B.
HMS Bounty courtesy of @primimproper
HMS Bounty​ courtesy of @sasharitter
Dan Tana's by Peter Christiansen Valli courtesy of Dan Tana's
+++++++++++++++++++++++++++++++++++++++++++++++++++++++++++++++++++++++
Arden Shore is the editorial director at Citizine. Follow her on Instagram @ardyparty.